MUSIC
Denis Warren – HIGH (2013)

__________________________________________________________________________________
Denis Warren – DEEP (2010)

__________________________________________________________________________________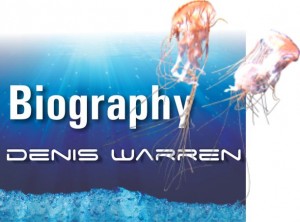 __________________________________________________________________________________
BUY THE CD – Price: 10 GBP
| | | | |
| --- | --- | --- | --- |
| Denis Warren – HIGH | aaaaa | aaaaa | Denis Warren – DEEP |
| | aaaaa | aaaaa | |
| | aaaaa | aaaaa | |
__________________________________________________________________________________
DEEP
9 songs in a total of 45 minutes of pure rock with an essence of fusion, funk blues, hard rock and heavy metal. A good balance between melody and virtuosity with a lively rhythm.
1 – Cold Fusion [4:25] This is the first track on the cd, a fusion of hard and metal riffs and an elaborate melody. I really enjoy this type of music and all the freedom it offers.
2 – Blue Tone [4:28] With a funky rhythm, bass guitar slaps and bluesy licks, this is the rock music from the cd. The syncopated groove brings energy and strength. Its structure was perfect to enable me to record the improvisations, a must in this style.
3 – Earthquake [5:30] This is a tune that sounds like a typical guitarist song. The riffs have good energy with an upbeat and lots of movement.
4 – Autumn Breeze [4:48] Autumn Breeze is a ballad that every guitarist should have in his repertoire. The beginning is subtle and takes shape while the music grows with the punch of the drums and the strength of the lower notes from the bass guitar. This song was the only one composed before 2010, in 2007, and I used the original keyboard recording that I had made, improvising from the beginning until the end.
5 – Solar [4:18] Music with memorable riffs, represents the transition between hard rock and heavy metal. Some parts are quite simple with heavy riffs without losing the melody. The changes in atmosphere are the main characteristic of this song.
6 – The Mental Storm [5:59] This is the heavy metal music of the cd. Some riffs are really raw and heavy, and other parts are very progressive. The orchestral introduction prepares the dense climate of this music that features the bass guitar as the main soloist.
7 – Ocean Deep [4:04] This is the title track of the cd and was the first one to be composed. It stands between a ballad and hard rock music with a conventional structure and main chorus. However, I change the usual at every opportunity.
8 – One Last Day [5:31] The contrast is the main characteristic of this music, well balanced with fast solos, lots of punch and slow and expressive solos.
9 – When The Past Comes Back [5:29] This is the slowest song from the album, with a very expressive melody and chordal parts typical of Brazilian music. This song represents the mixture in styles that defines my way of playing the guitar.
__________________________________________________________________________
Denis Warren – Ep Ocean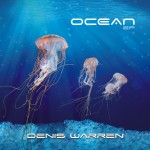 At the same time, I'm releasing an Ep – Ocean, that is a continuation of the DEEP cd, with 2 new songs.
1 – The Jungle Party [4:54]
2 – A Whisper To My Soul [4:37]
To buy the cd or ep please send an email to: denisguitar@gmail.com
Comments